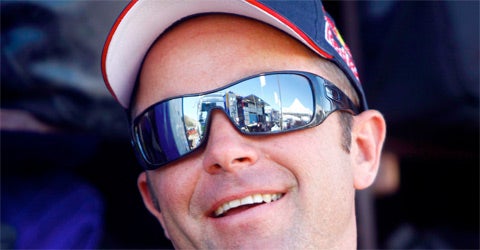 Last year, Giniel de Villiers was the first African to win the Dakar Rally which is considered the toughest motorsport event of the world. The victory marked the first time for a driver of a Race Touareg to stand all the way at the top of the podium. For the 37-year-old professional racer it was the sixth running in a Dakar Rally event. In 2006 he had already finished as the runner-up on his native continent Africa.
De Villiers, who was born in Robertson (South Africa) in 1972, is a circuit racer and cross-country rally driver. In 1993 he contested his first touring car race in South Africa, won the South African Production Car Championship in 1994, was South African Touring Car Champion from 1997 to 2000 and became South African Offroad Champion in 2000. Now, he has been recognized with the prestigious title 'Motor Sportsman of the Year 2009' in Johannesburg.
The prestigious motorsport award has been sponsored by tyre manufacturer Bridgestone since 1964 and was presented for the 17th time this year. The accolade honours outstanding and special achievements by South African motorsportsmen.
– Volkswagen Motorsport